Professional PC, Laptop, Tablet, Apple Mac, Iphone, Ipad  Repairs in the Edinburgh & Lothians area.

At City PC Repairs we specialize in PC Repairs, Computer Repairs, Apple Mac Repairs  Apple Mac Motherboard Repairs and Laptop Repairs.  As well as this we also offer services for Iphone Repair, Ipad Repair and repairs for most makes and models of Tablet or Smartphone, including the Microsoft Surface Tablet and the Microsoft Surface Laptop in the Edinburgh area.   In addition we also offer a Console Repair Service for Xbox, PS4 and Nintendo as well as an industry leading Hard Drive Data Recovery Service and an SSD Data Recovery Service.  All this from our shop in Edinburgh.  Located at 14 Elgin Terrace, Edinburgh EH7 5NW, based in Leith just off Easter Road.
The City PC Repairs Promise – Free Evaluation and fixed cost repairs in Edinburgh.
The City PC Repairs promise applies to all customers, be it PC Repairs, Laptop Repairs, Apple Mac Repairs, Iphone Repairs or Ipad Repairs, Console Repairs or industry leading data recovery services from any make and model of Hard Drive or SSD.
All items will be assessed free of charge.
A fixed cost will be provided to the customer for the repair of their device.
If the customer chooses to go ahead with repair then the cost quoted is the cost the customer will pay.
If the customer declines the fixed cost repair then the device can be collected without charge.
At City PC Repairs we only charge for fixing items, we wont charge a penny for diagnosis/assessment of the problem or device.
Console Repair Services in Edinburgh – Xbox One, PS4 and Nintendo Switch, Playstation 5 and Xbox Series X and Xbox Series S
We have gathered over 16 years experience.  Repairing and servicing all makes and models of desktop PCs, Apple Macs and laptop computers as well as tablets, iPhone's, iPad's and mobile phones.  We also have a console repair service covering the Xbox One, Xbox One S, Xbox One X, PS4, PS4 Pro, Playstation 5, Xbox Series X and Xbox Series S as well as the Nintendo Switch.  These services are trusted across Edinburgh for all sorts of issues, problems and faults.
Our console repair service covers software and hardware repairs, as well as component level repairs for any PC, Laptop or Apple Macbook as well as most gaming consoles.
Fixed cost PC, Laptop and Apple Mac Repairs in Edinburgh
All you need to do is drop your device off at City PC Repairs and let us get to work.  Alternatively if you cant get to us then we can arrange a free collection of your device for repair and return it back to you at a convenient time.
Our services are based on making it easy for you from start to finish, removing all the stress and inconvenience from the situation  or device failure.
Laptop Screen Repair Service – Apple Mac Screen Replacement Service
Smashed or faulty laptop screen repair services, same day and next day service.  Apple Mac screen replacement within 24 hours.
Why choose City PC Repairs for your computer, Apple Mac, laptop, phone and tablet repairs in Edinburgh?
We have become a trusted and reliable service for individuals with devices that need repairs or servicing. Whether your laptop screen is broken, your computer is failing to boot, you are concerned about your data or you want to give your PC a full servicing, we can help you.  Our tablet and smartphone repair service can get your device up and running from a smashed screen to charging problems or battery replacement
We have an extensive repair list for you to check out here to see if we can help you.
Our professional technicians can offer you support that you need from our premises in Edinburgh as well as offering on-site computer repairs should you prefer.
We have gathered a reputation for computer and laptop repairs in Edinburgh and this has ensured that we are continually trusted to offer servicing, repairs, spare part replacements and even data recovery.
We are dedicated to getting your devices back to full health as quickly as possible by using our experience in the sector and the latest technology to diagnose the problems.
For all broken laptop repairs, damaged PC problems, dysfunctional Macs and Macbook's, problem phones and terrible tablets make sure you speak with our experts at City PC Repairs.
Edinburgh Based Professional Data Recovery Services for Hard Drives and Solid State Drives
Edinburgh based industry leading hard drive and SSD(solid state drive) data recovery services.  We can recover your data from any make and model of Hard Drive, SSD Drive be it Apple Mac, Laptop or Nas(network attached storage).
City PC Repairs is also one of the few truly independent data recovery specialists in Edinburgh. Providing industry leading data recovery services for any make and model of Hard Drive, SSD, Laptop, Apple Mac, Tablet or Smartphone.  Visit our sister site for our fully featured professional data recovery service base in Edinburgh.
Call us on 0131 661 9591, ask for John.
Our reputation is everything! Our large and loyal Edinburgh customer base are more than happy to recommend our services to family and friends – why not try us? Remember, at the shop your initial diagnostics is free*  with no commitments.
Fantastic! What John doesn't know about getting you back up and running, probably is'nt worth knowing! Friendly, well priced advice. Thanks so much!
I've used City PC Repairs many times now, and have just had a brilliant job done on my laptop. Thanks again, for the excellent service and advice.
My external hard drive crashed five days before my masters dissertation deadline with all my data on it. John recovered the data in time for submission.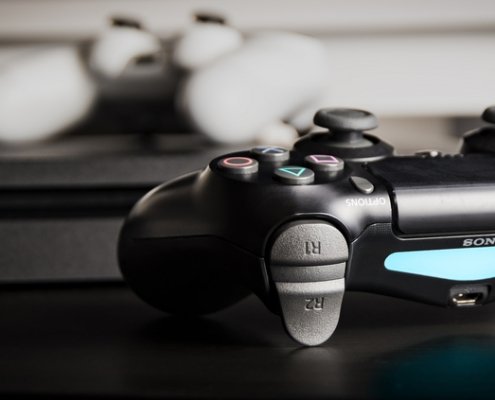 City PC Repairs
https://citypcrepairs.com/wp-content/uploads/2019/09/iStock-833231084.jpg
423
1000
admin
http://citypcrepairs.com/wp-content/uploads/2018/01/logo21.png
admin
2019-09-26 15:10:00
2019-09-26 15:10:00
PS4 Repairs in Leith, Edinburgh – Xbox One Repairs
www.citypcrepairs.com
https://citypcrepairs.com/wp-content/uploads/2019/09/20190919_122724.jpg
750
1000
admin
http://citypcrepairs.com/wp-content/uploads/2018/01/logo21.png
admin
2019-09-20 15:41:37
2019-10-31 16:32:44
Laptop Screen Repairs Service Edinburgh
City PC Repairs
https://citypcrepairs.com/wp-content/uploads/2019/09/20190910_105757.jpg
750
1000
admin
http://citypcrepairs.com/wp-content/uploads/2018/01/logo21.png
admin
2019-09-10 11:49:57
2019-09-10 11:49:57
Laptop Keyboard Repairs Edinburgh
https://citypcrepairs.com/wp-content/uploads/2019/08/20190823_110752.jpg
750
1000
admin
http://citypcrepairs.com/wp-content/uploads/2018/01/logo21.png
admin
2019-08-23 11:56:50
2019-08-23 11:56:50
SD Card Data Recovery Services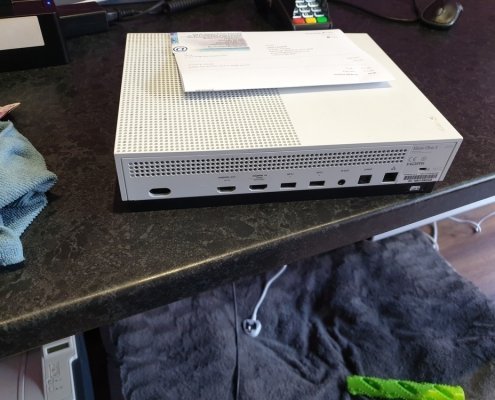 City PC Repairs
https://citypcrepairs.com/wp-content/uploads/2019/08/20190810_121549.jpg
750
1000
admin
http://citypcrepairs.com/wp-content/uploads/2018/01/logo21.png
admin
2019-08-22 16:10:22
2019-08-22 16:10:22
Xbox One Repairs Edinburgh – Console Repairs
City PC Repairs
https://citypcrepairs.com/wp-content/uploads/2019/07/20190719_154425.jpg
1000
1000
admin
http://citypcrepairs.com/wp-content/uploads/2018/01/logo21.png
admin
2019-07-19 16:48:35
2019-07-25 12:41:28
Microsoft Surface Repairs Edinburgh
City PC Repairs
https://citypcrepairs.com/wp-content/uploads/2019/07/20190712_165849.jpg
750
1000
admin
http://citypcrepairs.com/wp-content/uploads/2018/01/logo21.png
admin
2019-07-12 17:18:08
2019-07-25 12:42:54
MacBook Repairs Edinburgh – liquid spill, no power no nothing
City PC Repairs
https://citypcrepairs.com/wp-content/uploads/2019/07/Hard-drive-upgrade-on-laptop.jpg
750
1000
admin
http://citypcrepairs.com/wp-content/uploads/2018/01/logo21.png
admin
2019-07-06 12:41:27
2019-07-25 12:44:11
Lenovo Laptop Repairs Edinburgh – Slow Running Lenovo Laptop Fixed