Iphone Repair Service Edinburgh
Iphone repairs Edinburgh, same day service. At City PC Repairs we aim to fix your Iphone the same day, we keep stock of the most common Apple Iphone parts in stock for a much faster Iphone repair service for our Edinburgh and surrounding area based customers.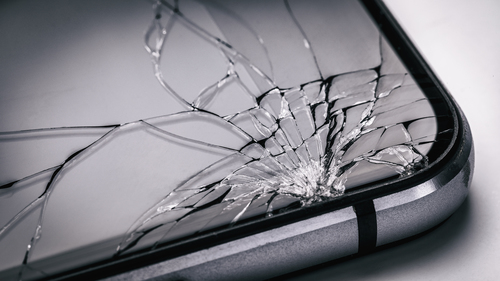 Edinburgh Iphone Repair Services
Our repair services cover any model of Iphone, from the SE, plus to the Iphone X, XR, XS and Pro. From screen repair for Iphones to advanced Iphone data recovery we can help. Call us on 0131 661 9591, we should be able to give you a cost over the phone. We can confirm this with you when we see the phone in person.
The City PC Repairs Promise – Free Evaluation, Fixed Cost Iphone Repairs in the Edinburgh and Lothians. No Fix No Fee
We will asses your Iphone for repair free of charge.
You will be quoted a fixed cost for your repair.
Either go ahead with the fixed cost repair or collect your device with no charge.
We only charge customers for fixing their phones.
No small print, no catches and no gimmicks.
Iphone Repair Services in Leith, Edinburgh
City PC Repairs Iphone repairs services cover the following faults and fixes:
Screen replacement for any model of Iphone.
Lost data, data recovery from your Apple Iphone.
Iphone camera not working.
Rapid battery use.
Damage due to a liquid spill or drop damage.
Your Iphone handset not charging.
Bluetooth problems and Wi-Fi problems.
Not being able to back up your data.
Your Iphone has started to slow down.
Your Iphone is stuck on the Apple logo on start.
Touch screen has stopped working.
Broken or damaged charging socket.
Iphone speaker or volume issues.
Battery replacement.
Iphone Screen Repair Service Edinburgh
Our Iphone screen replacement is our most common service, this can normally be completed the same day for our customers. Please be aware that in small amount of cases the screen can be replaced but we might find other issues which may take longer to fix. For a same day repair drop your Apple Iphone in for repair as early in the day as you can just in case any unforeseen issues appear.
Iphone Repair Centre Edinburgh
Customers can drop in with their device for repair at anytime, call first for your free estimate. No appointment needed. We also have an Iphone repair service by post or courier for customers outwith the Edinburgh area. We accept Iphone repairs from all over Scotland. Post your Iphone for repair to:
City PC Repairs
14 Elgin Terrace
Edinburgh
EH7 5NW
Please include a full description of the fault along with ironically a mobile number to contact you on and keep you updated.
Iphone Repair Services, Leith Edinburgh FAQ's
Q. How much will my smartphone repair cost?
A. This would depend on the model of Iphone needing repaired, we should be able to give you an estimate over the phone on 0131 661 9591.
Q. How long will my repair take?
A. This is usually a same day service, unless we find another issue not anticipated.
Q. Do you offer a warranty on the repair?
A. Yes.  All our Apple Iphone repairs come with a warranty.
Q. Can I come back to you after repair if I have further issues?
A. Certainly, we like to treat customers how we would like to be treated.  We are more than happy to have a look at any repairs previously carried out to put your mind at rest.
Q. Do you offer Iphone screen repairs?
A.. Yes, this is our most popular service, most screens are kept in stock for a same day replacement service.
Q. Can I post my device to you for repair?
A.. Yes, our postal address is here on this page for your information. Please include a full description of the fault along with a contact number so we can call you once the device arrives with us.
Call City PC Repairs now 0131 661 9591 to get started with your Iphone repair. Customers can also chat with us live on our website or leave us a message so we can get back to you at a time that suits.